Your experienced partner for highest quality AI training data
Create smarter AI with better training data. We source and annotate highest quality training data at scale with teams, processes and tech curated to fit your project.
Languages and dialects supported
Out of 5 global tech titans are long-term clients
Accuracy available – 98% accuracy guaranteed
We help solve your most complex data annotation challenges
Training data makes or breaks an AI. As AI application complexity continues to grow, it takes experience to find the right approach to training data. We tap into 30+ years of expertise in the data annotation space to cut through the complexity and deliver training data with guaranteed accuracy, at scale.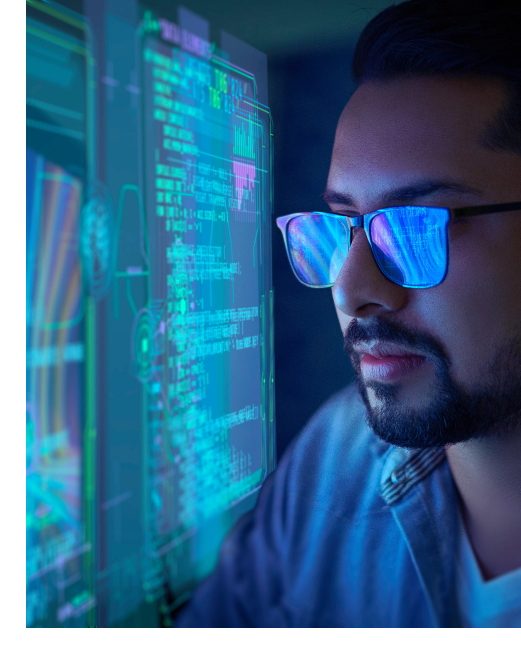 Highest-quality data through the right mix of people and technology
Data strategy services
When you need support to find the best approach to training your AI, we offer consulting across the data preparation process. We cut through the complexity, assessing your unique needs and identifying the tools, processes and teams that will deliver you the best data collection and annotation results. Your toughest challenges are our favorite projects.
Data sourcing
We collect, curate, and augment data with a focus on quality. Within the dataset, we assure optimal balance and coverage to train your AI efficiently and effectively while reducing bias. In edge cases where real-world data is too expensive, time consuming or difficult to obtain, we augment the dataset with synthetic data.
Data annotation
Across speech and text, image and video, and any other kind of structured or unstructured data, we provide highest quality annotations — for even the largest and most complex datasets. We strive to find the ideal mix of automation, machine-learning assisted annotation, and human-in-the-loop annotation for each individual case. From teams to processes to tooling, every aspect of the approach is curated to deliver your the best possible results, on deadline.
Human-in-the-loop
Data quality improves immensely with humans in the loop. We curate a team of project managers, annotators and subject matter experts for each individual project. Continuous feedback loops between project managers, annotators and the client throughout serve to catch inconsistencies early, iterate on guidelines and processes, and greatly improve quality and efficiency.


Guaranteed accuracy
Through our experience, proven processes, professional annotators and quality assurance, we guarantee 98% accuracy - 99.99% if needed.
Problem solvers
We thrive on complexity and love a challenge. Come to us with your toughest annotation projects and we'll help you find the right approach.
Annotation excellence
We vet and train our own diverse workforce of 25,000+ annotators, linguists, project managers and subject matter experts across 5 continents.
Security commitment
World leaders in secure facilities design, implementation and operation, we are ISO 27001 and SOC-2 certified and 100% GDPR compliant.
Customers first
We custom-fit our processes to fit your unique project - from curated annotator teams down to our data labeling and process automation tools.
Quality at scale
Covering 500+ languages and dialects, our annotators and linguists analyze 200+ million video frames and over a million words a day.
Why inclusion helps build better AI
Human-in-the-loop annotation creates training data with nuance and context that only people can provide. But representation within annotator teams matters — otherwise biases can creep into the data. This is why we personally vet, hire and train our growing workforce of 25,000+ annotators, linguists and subject matter experts with a focus on inclusion and suitability for each unique project.
Working from 100+ countries across 5 continents, we employ over 70% women, collaborate with the Juan XXIII Foundation to engage employees with disabilities, and provide living-wage, remote jobs to annotators in low-income and rural areas. We're committed to creating a human-centric culture that fosters respect, dignity and meaningful opportunities.
A major technology services client needs 2000 hours of video in 24 languages transcribed by humans — and wants to…
Let's work together to build smarter AI
Whether you need help sourcing and annotating training data at scale, or you need a full-fledged annotation strategy to serve your AI training needs, we can help. Get in touch for more information or to set up your proof-of-concept.